Lash Lift $89
This is a great Lash extension alternative! A low maintenance solution for clients who wish to add amazing lift and definition to their lash line.
This amazing treatment includes a moisturizing treatment to keep lashes from shrinking and kinking. Includes upper lash tinting with lift. 
Will last 6-8 weeks 
NO EYE MAKEUP OR CONTACT LENS CAN BE WORN TO APPOINTMENT.
LASHES CANNOT GET WET FOR 24 HOURS AFTER TREATMENT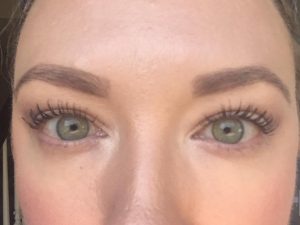 Lash Tinting   $24
Benefits
Eyelash tinting is an ideal option for many people. Women who are allergic to mascara may not be as sensitive to the tinting dye. For anyone who wears contact lenses, mascara can be a problem because it may get into the eyes. Likewise, if one has allergies where the eyes water a lot, many mascaras will end up as a runny mess. For all of these problems, eyelash tinting can be an ideal solution. Having tinted eyelashes also ensures that you will look "put together" at all times–from the shower or pool, to bed, to first thing in the morning.
Time Frame
The tinting procedure should be fairly quick. In as little as 15 minutes, you can have deliciously darkened lashes. The effects of the procedure should last 4 to 6 weeks. Though the lashes are permanently tinted, the dye will only last as long as the lashes do, and they usually fall out within a month or two. The tint should not wash out, however.
Brow Tinting   $24